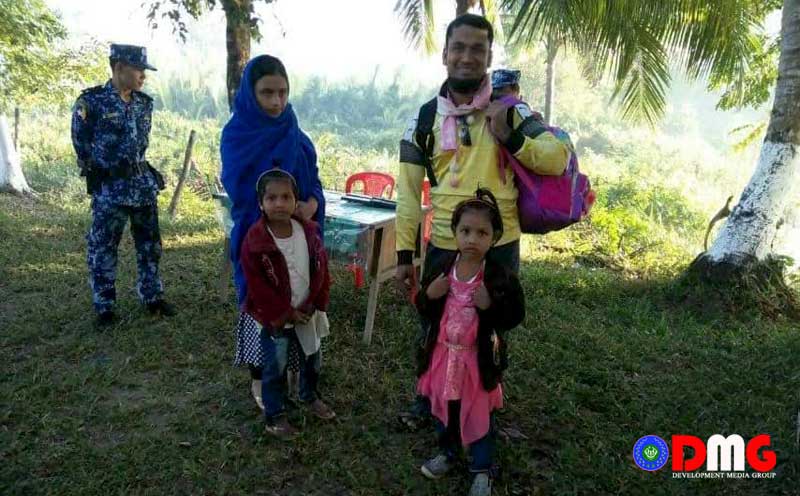 Cha Lu Aung | DMG
25 November, Maungdaw
A Muslim family who fled from Myanmar to Bangladesh, have been repatriated to Maungdaw in Arakan State voluntarily on 25 November.
Sar Bei Armat, his wife Taw Limar and their two children used to live in Ward 3 in eastern Kha Maung Seik in Maungdaw Township.
"They stayed in Kutupalong camp No.1 in Bangladesh. They applied to return on their own accord. After verifying they had lived and were not listed as of terrorists, they were accepted according to the program of the UEHRD," an official of Taung Pyo Reception Center.
In 2017, Myanmar law enforcers' retaliations to attacks by ARSA had forced more than 700,000 to flee to Bangladesh, according to the United Nations statement.
Following the bilateral agreement there had been attempts to accept the displaced people in Myanmar in 2018 November and in 2019 August, but no one had returned.
However, the number of people returning home voluntarily has been about 450 up to now.
The Ministry of Foreign Affairs has made a statement that they have verified the list of 20,000 people that Bangladesh had given to Myanmar delegations in 2018 October at the third meeting on repatriation process in Dakha.