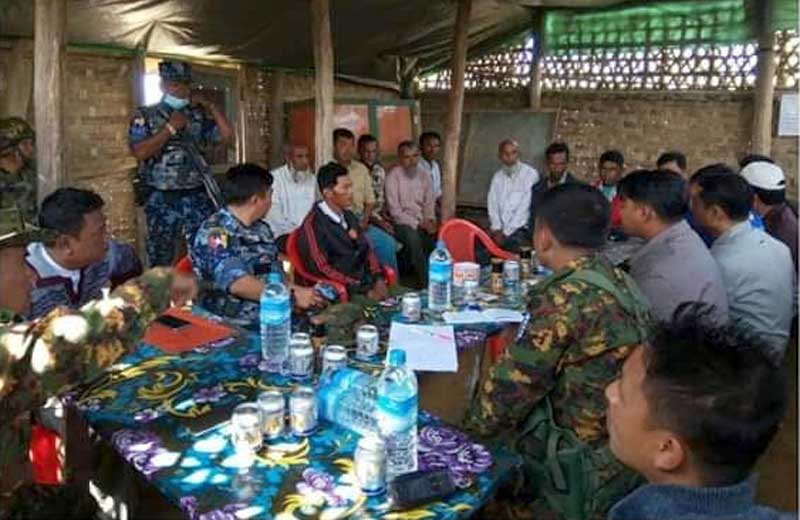 Myat Win Kyaw | DMG
25 November, Yangon
A court martial will start on 26 November to examine those who were initially found suspected in a situation that occurred in Gutar Pyin village, Buthidaung Township, the Office of Commander-in-Chief announced.
When the Arakan Rohingya Salvation Army (ARSA) attacked police outposts in northern Arakan State in 2017, security forces fought against them. During the counter attack, about 400 Muslims from Gutar Pyin village were allegedly killed, according to the statement of refugees in Bangladesh, the Associated Press reported in 2018.
The Tatmadaw has begun court martial proceedings after the Court of Inquiry, chaired by Maj-Gen Myat Kyaw, following the protocols of the military acts and regulations
The announcement said that the Tatmadaw has been working with the Independent Commission of Enquiry (ICOE) and it would take action in accordance with the law if military personnel were found committing offences according to the ICOE's report.
Seven military personnel were prosecuted and convicted for committing offences against the 10 Muslims in Inn Din village in Maungdaw Township.
Currently, lawsuits against the Tatmadaw and top leaders of Myanmar have been opened at International Court of Justice (ICJ), International Criminal Court (ICC) and the Argentina federal district court.