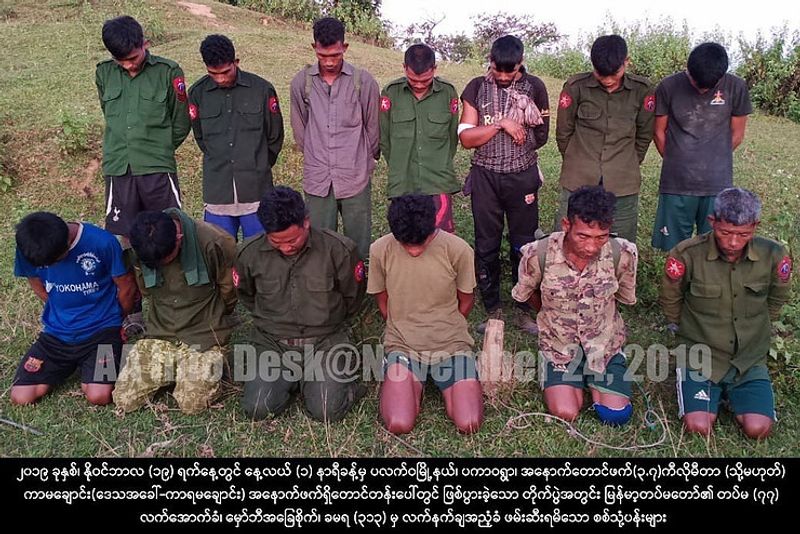 Narinjara News, 25 November 2019

Arakan Army (AA) has released today photographs of 13 personnel belonging to the Myanmar Army (Tatmadaw), who were arrested by AA members after a battle in Paletwa township of Chin State that took place on 19 November.
The organization issued photographs of the captives with captions mentioning the date of battle and location.
AA sources claim that the battle between Tatmadaw and AA members broke out at a location, which is 3.7 km away from Pagarwa village under Paletwa township, at around 1 pm.
In the fierce fighting 13 soldiers including one lieutenant & warrant officer from LIB no 313 battalion based in Mawbi town had surrendered with their arms & ammunition to AA members.
Along with the photographs of 13 captives, AA sources also released pictures of seized arms and ammunition.
In an earlier communiqué, AA sources claimed that they seized nine bodies of security personnel with 14 weapons and a large volume of ammunition. They also mentioned the arrest of 13 soldiers in the
battlefield.
Brigadier-general Zaw Min Tun of the office of commander-in-chief admitted about the battle where some soldiers were injured but he denied more information about the captives.