Kyaw Thu Htay | DMG
14 December, Sittwe
Families of victims made a complaint to the Myanmar National Human Rights Commission to investigate the death of a village administrator and a female villager from Satetara village, Minbya township in Arakan State.
The village administrator U Nyan Thein, 42, was beaten to death with rifles by some members of a Tatmadaw troop that entered the village by shooting guns and asked the location of the villager administrator, the complaint said.
The report includes the death of a mother of three children Daw Phyu Phyu Win,39, who was killed by a stray bullet.
"We cannot bring back the dead. But we made a complaint to get justice," said U Aung Ba Thein, younger brother of the village administrator.
The families of victims have also complained to Minbya township police station about the deaths. They have requested to open a case and to take action against offenders effectively.
The Tatmadaw on 13 December announced that some members of the Arakan Army from a house in Satetara village attacked a security troop when they were near the village and retreated to the south of the village when the troop fired back at them.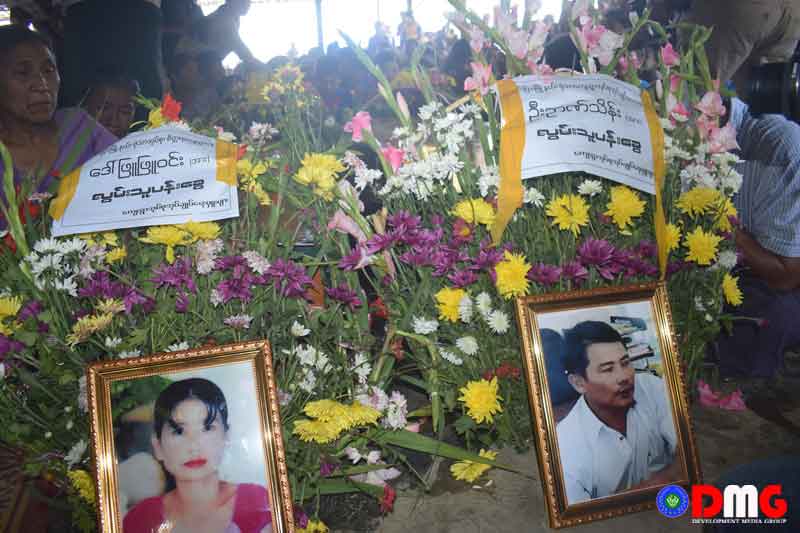 The troop checked the house where gunfire occurred and found that the village administrator U Nyan Thein and U Kyaw Aye Maung from Kyauk Maw village were dead from bullet injuries, the Tatmadaw said.
The Tatmadaw's statement did not include the death of Daw Phyu Phyu Win, but the village administrator and Daw Phyu Phyu Win were killed on the night of 11 December.
There was no fighting in the village on that day, members of the victims' families and villagers said.
The Tatmadaw said that seven men from the village have been arrested on suspicion of having ties to the AA and will be handed over to Minbya township police station.
https://www.dmediag.com/news/965-ffco