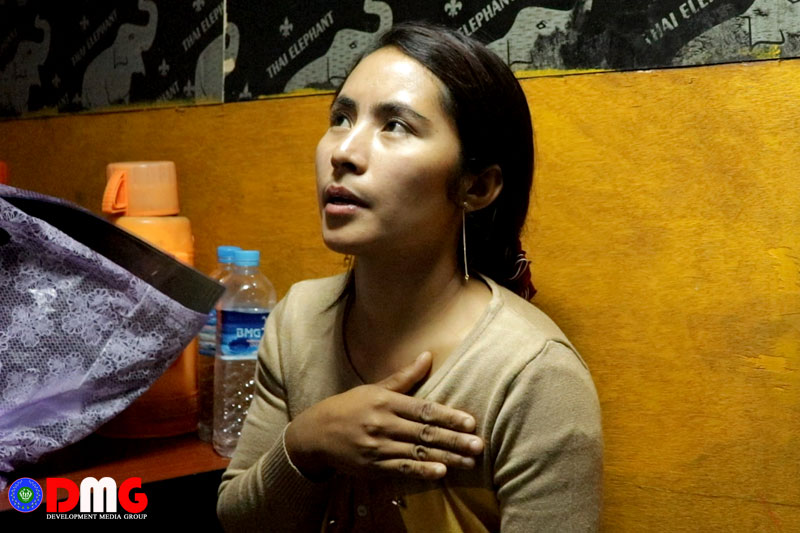 Daw Khin Htay Win, a 28-year-old primary school teacher from Pyein Daw Kone Dan village in Arakan State's Rathedaung Township, suffered a shrapnel wound at about 3 p.m. on the afternoon of February 3. An artillery shell allegedly launched from a Tatmadaw watercraft near the village hit her, family members said.
DMG interviewed the teacher about the incident, as well as asking for her opinion on education and peace.
Could you elaborate on the incident?
I heard the sound of gunfire while I was changing my clothes after bathing. It was after school. My mother told me to run from our house and [she] hid in a building near our house for safety. I told my mother I would follow after I had put on all my clothes. My mother and my younger brother ran to the building she told me to. I did-up the buttons on my blouse at that time. I saw a ball of fire land on the roof of my house and hit something near my chest. I did not know it went in from the back. I felt like I was pushed. So, I held my wounded chest and ran to the house where my mother was hiding. I could not move then because I was hurt in my back also.
The roof of the house was burnt and trees in the compound were broken as the shell landed on the house.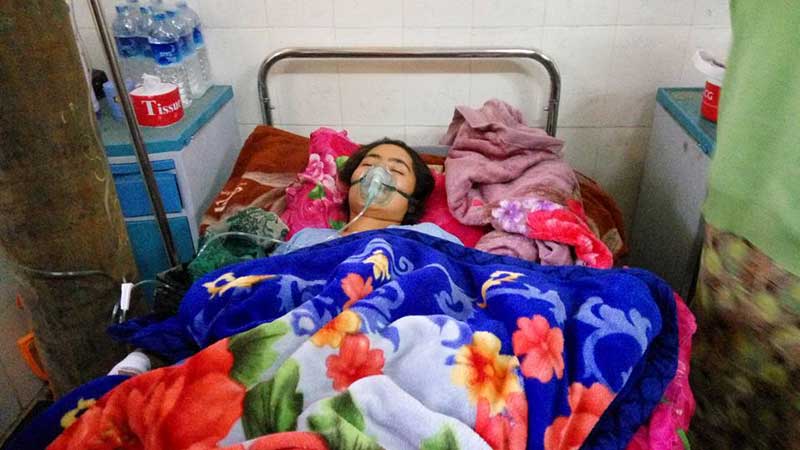 What do you want to say about the shrapnel hit you took?
I thought I was dying. I was worried that I was leaving my family and my students. I was scared, thinking I was dying.
How is your injury? Is it still serious?
It is not serious now. The wound was very close to the lung; less than an inch away. The doctors told me that I am the luckiest person to be hit by an artillery shell.
Are schools in your area closed at the moment?
Yes, schools in our village are closed and students cannot go to school. Villagers fled to safe areas, so schools are closed. Neighbouring villages are in the same situation; villagers fled from home and schools are closed.
So, is the education of students in these villages affected?
Yes, students are not able to study all of their curriculum for their academic year. So, their education is not qualified. Schools from villages are different from towns' areas. We have a lot of difficulties. Amid various difficulties, schools are closed now. It is not good for students.
What kind of concerns do you have now?
I am worried that other teachers and villagers will be hit by shrapnel. It was my own village, but I am scared to return home now.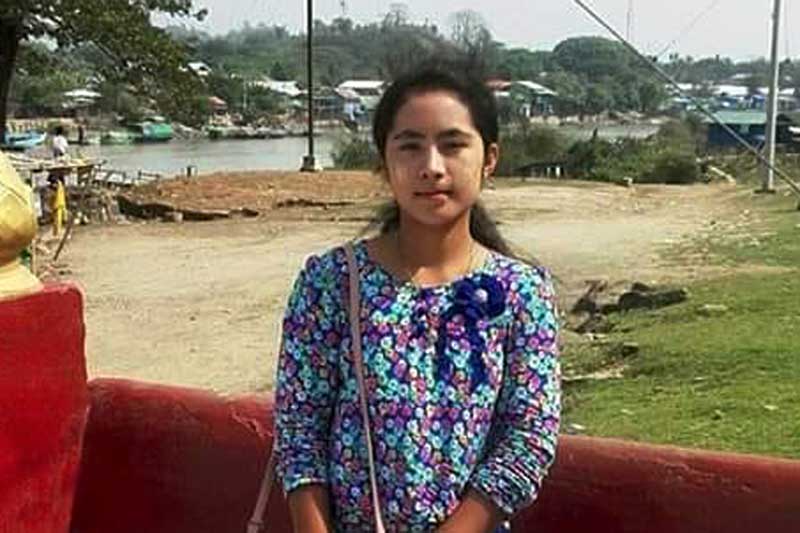 What do you want to say to achieve peace in Arakan State?
I want our region to be peaceful because children cannot study well when they have to flee from their homes for their safety. I want to see that students can study peacefully. And I want to teach them without being concerned for our safety. If they cannot pursue their education, they will not become better members of society in the future. I want all students both from towns and villages to be able to study peacefully.
Do you have anything else to add?
I want this war to end because people from our village and others are facing hardships. They could not go to towns because they cannot afford to go there. They have no place to go and stay. I am so sorry for them. That's why I want to see peace and stability in our villages and Arakan State.